At a time when organizations have undergone a drastic change and unforeseen evolution, it is essential that applications keep up with changes and provide quick responses to users.

In order for IT to respond quickly and effectively, it is important to have a solution that allows for an agile service management and that interconnects users and the technical team in an increasingly simple and quick way.
It is in this scenario that good IT Service Management practices (aka ITSM) can bring value to organizations, creating more agile ways of working, while continuing to offer stability and resilience.
But… what is ITSM?
ITSM stands for Information Technology Service Management, that is, Information Technology Service Management.
If, initially, ITSM applications were very focused on the management of IT departments, today ITSM solutions are being prepared to be extended to all areas of the organization, thus giving rise to a new service management concept – the Enterprise Service Management (ESM).
ESM is characterized by providing the same application, the same concept, to areas as distinct from the organization as human resources, accounting or facilities.
What are the challenges of ITSM?
In order that users do not look at ITSM solutions as tools that are not very user-friendly and that hamper day-to-day operation, the main manufacturers of these solutions have tried to adapt to new requirements, simplifying procedures, automating and bringing intelligence artificial solution.
Thus, the main challenges of ITSM today are:
Simplify service management processes in organizations, transforming "less flexible" and bureaucratic procedures into more agile and efficient actions;

Develop a collaborative approach between departments to optimize business value;

Be adaptable to the teams' workflow, in order to optimize the dynamics of the support processes making them agile.
Benefits of Implementing ITSM in Organizations

Keeping up with digital developments is not always easy for business. The growing demands of the market place an enormous pressure on organizations, therefore, all the tools that help to simplify procedures and improve the quality of service are an asset.
Adopting ITSM solutions brings clear advantages to organizations in:
Streamlining processes between the IT area and other departments;

Simplification of communication and order forwarding;

Increased team efficiency and effectiveness;

Increased team efficiency and effectiveness;

Optimization of the user experience.



How to Implement ITSM Good Practices?
To achieve the best results, there are 4 good practices that you must take into account when adopting this type of solutions.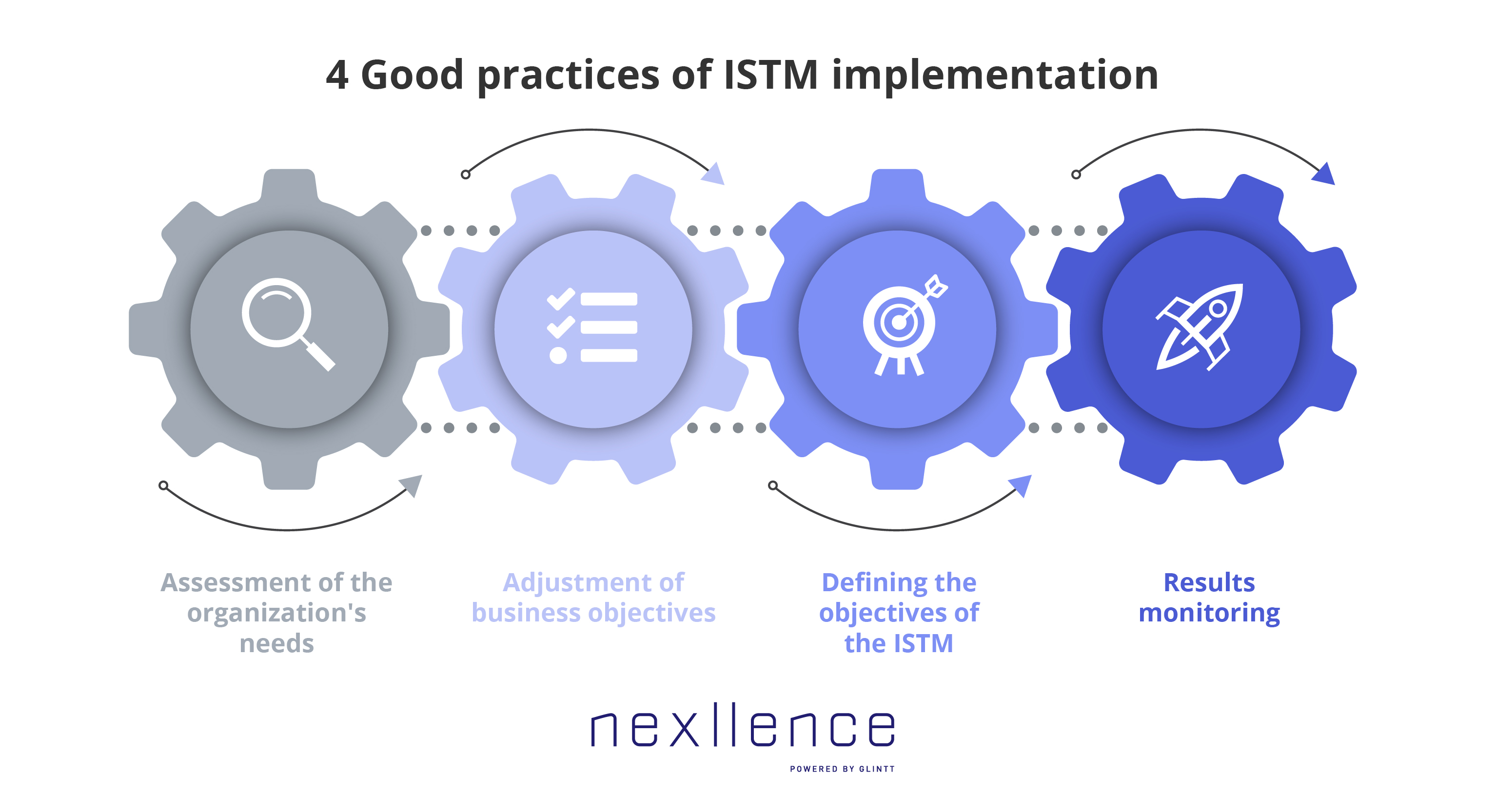 1.

Assessment of the organization's needs
Starting from the IT department, it is important to assess the general needs of the organization and how they can be met by IT Service Management.
2.

Adequacy of business objectives
Business objectives should be analyzed in order to identify difficulties and align the IT area with their resolution. This assessment allows the ITSM to be adapted to each organization.
3.

Defining ITSM objectives
It is necessary to define clear objectives as to what is intended with the implementation of IT Service Management. Only then can they be monitored and evaluated later.
4.

Results monitoring
In accordance with the stipulated objectives and the difficulties to be overcome it is important to evaluate the evolution of the results to make adjustments whenever necessary.
Implement an ITSM Solution in your organization!
At Nexllence, we have a team of consultants who start any project through an As Is process analysis phase, identifying points for improvement and then implementing the solution.
Creemos que solo así podemos asesorar las mejores soluciones para su optimización
We are partners with two of the best IT Service Management solution manufacturers: BMC and EASYVISTA, both referenced in the GARTNER 2020 MAGIC QUADRANT for ITSM.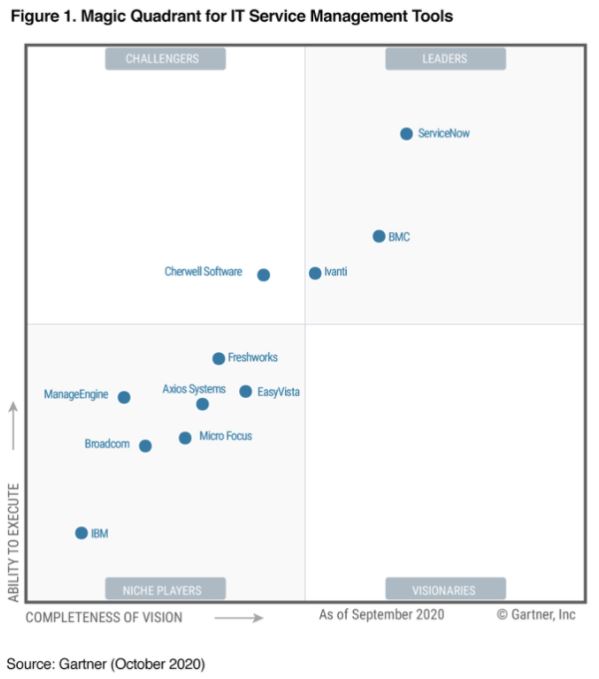 We always work in a way adapted to the needs of each organization and in accordance with good market practices. Talk to us and find out how we can help your business.
KNOW MORE ABOUT SERVICE MANAGEMENT